Hilsonic ultrasonic cleaner going strong after 46 years: helping one customer to reduce, reuse and recycle
When the owner of a Hilsonic HS50, who had been using his second-hand unit since the 1980s, found that it seemed a bit less effective than it used to be, he thought there would be no harm in googling 'hilsonic faults', only to find that Hilsonic were about half an hour away from him. So, he gave us a call and spoke to Darren Pyke, managing director at Hilsonic, who was intrigued to see the old unit.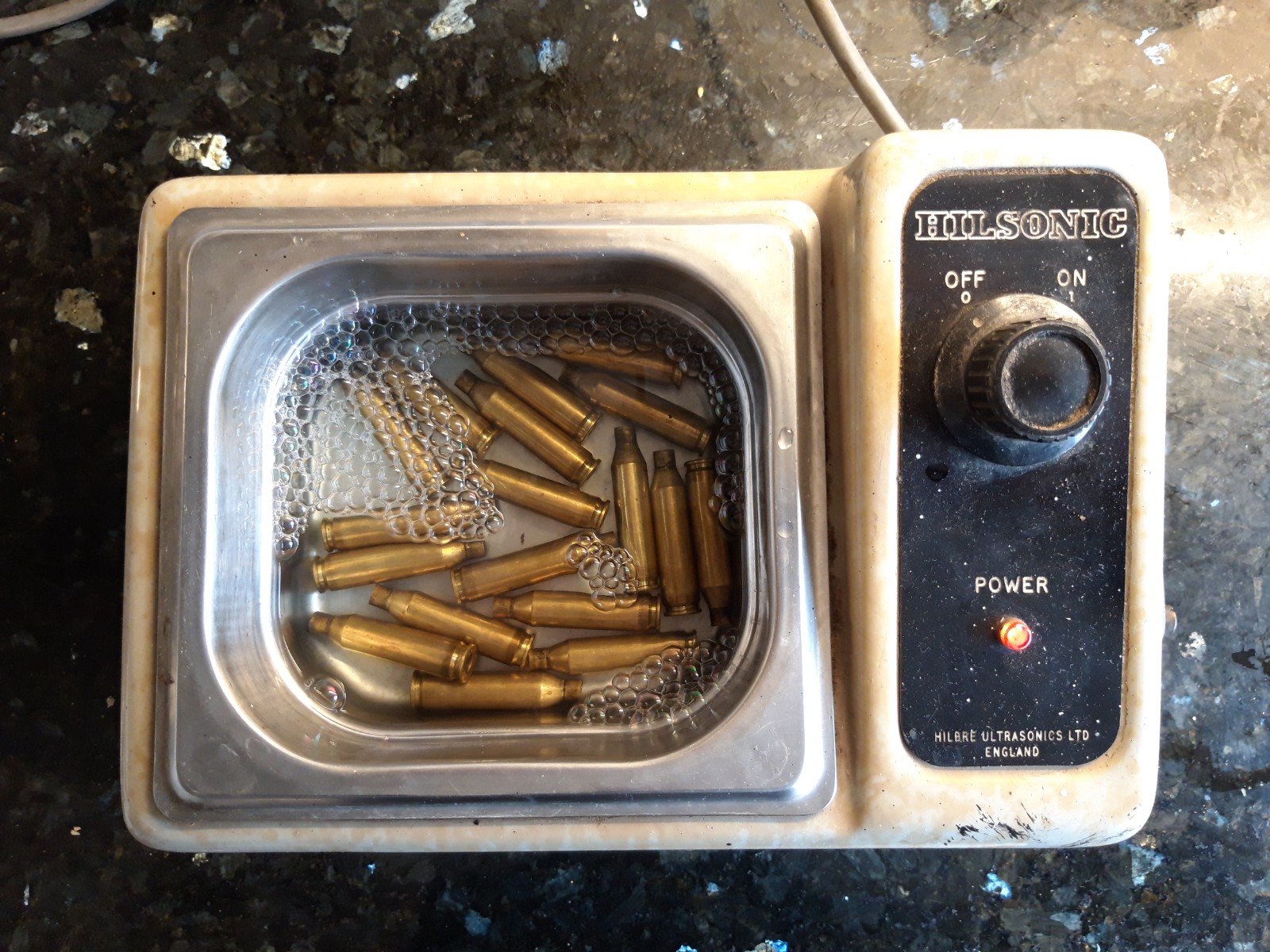 Hilsonic cleaner in use by the customer
The customer (a target shooter) had been using the HS50 to clean the used brass cartridges as part of the reloading process. Rather than throwing away spent ammunition cases, he had always been keen to minimise waste and refill and reuse the cartridge casings.
Eager to discover if there was a chance of repairing the old unit, he brought the HS50 over to Hilsonic, where the workshop staff were interested to see it – especially Mark, one of the technicians who made this model back in the 80s, who is still working at Hilsonic and was delighted to be reunited with the product.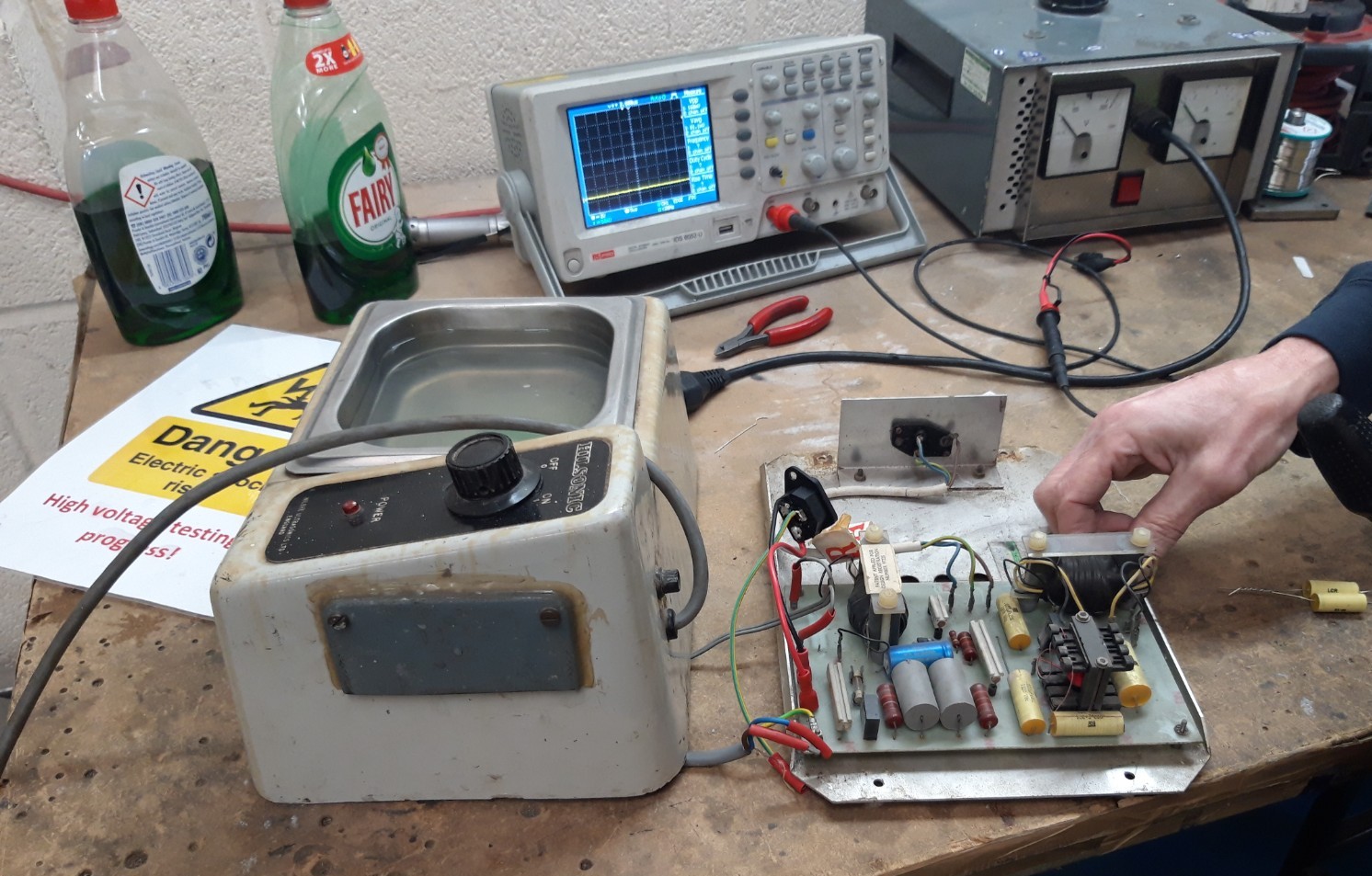 HS50 inspection at Hilsonic's workshop
The customer explains,
"The unit was soon on the test bed with leads and gizmos attached – reminiscent of a scene from Casualty! Minutes later the problem was diagnosed: a capacitor across the output to the coil on the bath had failed, thus draining some of the power and reducing the effectiveness of the coil. Mark resolved the issue and, in a flash, it was back to full function."
On examination at Hilsonic's workshop, the inspection sticker on the inside of the unit revealed it had been originally built in 1974 – testament to the reliability and quality of Hilsonic ultrasonic products.
Original inspection stamp, from 1974
The customer continues,
"By today's standards, in our disposable society, the unit had already had a decent life in the eight years before I bought it in the early 1980s. To have it repaired so quickly after 45 years of use is brilliant. I'd say that buying British pays off, when it comes to engineering, reflecting the quality of original build and materials, and helping everyone to reduce, reuse and recycle. The service I received from Hilsonic was second to none – fantastic, really."
Darren adds,
"It was very satisfying for me and for the workshop team at Hilsonic to be able to help with this enquiry – and to be reunited with a bit of Hilsonic history. Getting the old unit up to full function again was equally satisfying. Helping all our customers to achieve the maximum effective lifespan from our products is the aim of our servicing and repair team, whatever the product's age."