Industrial Ultrasonic Cleaners
Industrial cleaning processes require a diverse range of machine specifications as every problem is unique and different. In order to accommodate this diversity, our industrial ultrasonic cleaning tanks are available in four distinct variations.
---
The Budget Range
These products have a more lightweight construction than more expensive industrial ultrasonic cleaning tanks but have a greater range of power and frequency levels. The Budget Range is constructed using hard wearing powder coated steel panels and comes complete with integral controls.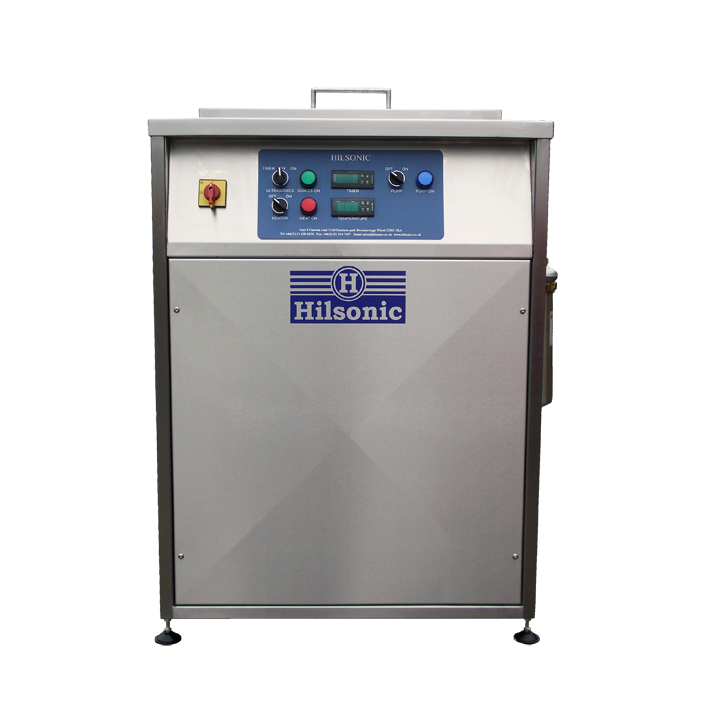 ---
The Standard Range
Built for exceptional performance and durability, our Standard Range tanks are constructed entirely in heavy gauge 316L stainless steel.
All standard models include the rugged and reliable Hilsonic generators and industrial bar transducers, as well as the company's unique frequency sweep method.
With a watts per litre density range up to 50 W, the Hilsonic standard range is designed for years of trouble free service in the most hostile of industrial environments.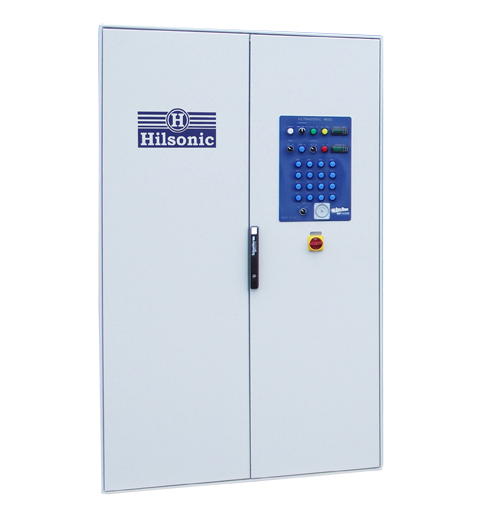 ---
The ES Range
With a similar build quality to the Standard Range, there are 2 special options on the ES range of tanks. Firstly, the special splash proof generator enclosures have no forced air-cooling. This is to ensure that dirt and moisture is not sucked in to the circuit board causing machine malfunction.
In addition, the generator control panels can be sited up to 30 metres away from the cleaning tank for safety and ease of operation.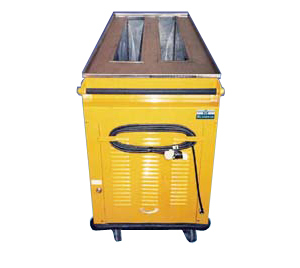 ---
The EST Range
The EST models are the very top of the Hilsonic industrial range. Whilst the build quality is similar to the standard models, the principle difference is that the generators are totally enclosed and can handle voltage spikes of up to 2000 volts, making the units virtually indestructible in order to cope with the harshest industrial environments.
The EST Range also has remote controls as an option and is designed for very heavy-duty industrial cleaning applications.