Major domestic utility contract award for Hilsonic
With the service contract for one of the UK's largest utilities companies up for renewal in February this year, Hilsonic were invited to tender again and are delighted to have their existing contact renewed.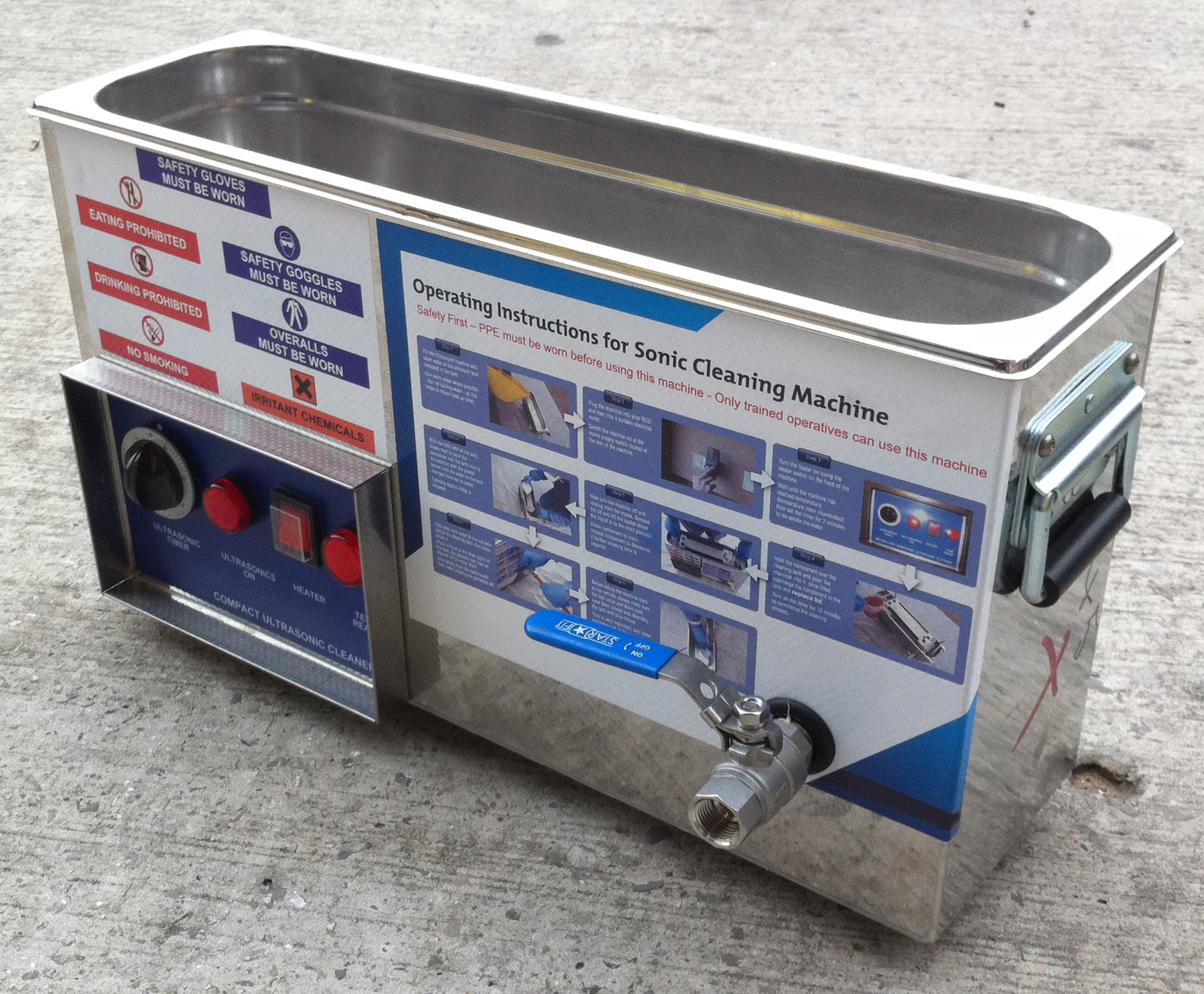 Ultrasonic cleaning unit for gas heat exchanger maintenance
This contract sees Hilsonic managing the servicing of over 500 ultrasonic units throughout the UK, where they are used by engineers for the maintenance and repair of the heat exchangers in domestic gas central heating systems.
In the domestic energy sector, ultrasonic cleaning is a process particularly suited to the maintenance of heat exchangers, which can become clogged with magnetite, a mix of limescale and iron that leads to blockages, reducing or preventing proper boiler function, whether caused by general ageing of the boiler or pipes or alterations such as additional radiators or changes to the system. Cavitation, the basic principle of ultrasonic cleaning, removes dirt and debris, getting into all areas of the part – everywhere that can be reached with a liquid – cleaning more thoroughly than alternative processes, without causing any damage to the heat exchanger itself.
Hilsonic's servicing contract saves their client around £1million per year on the maintenance and repair costs for domestic gas heating systems. The environmental benefits are also significant – dramatically cutting down the need for replacement parts, extending the viable lifespan of existing gas boilers and so helping to reduce landfill.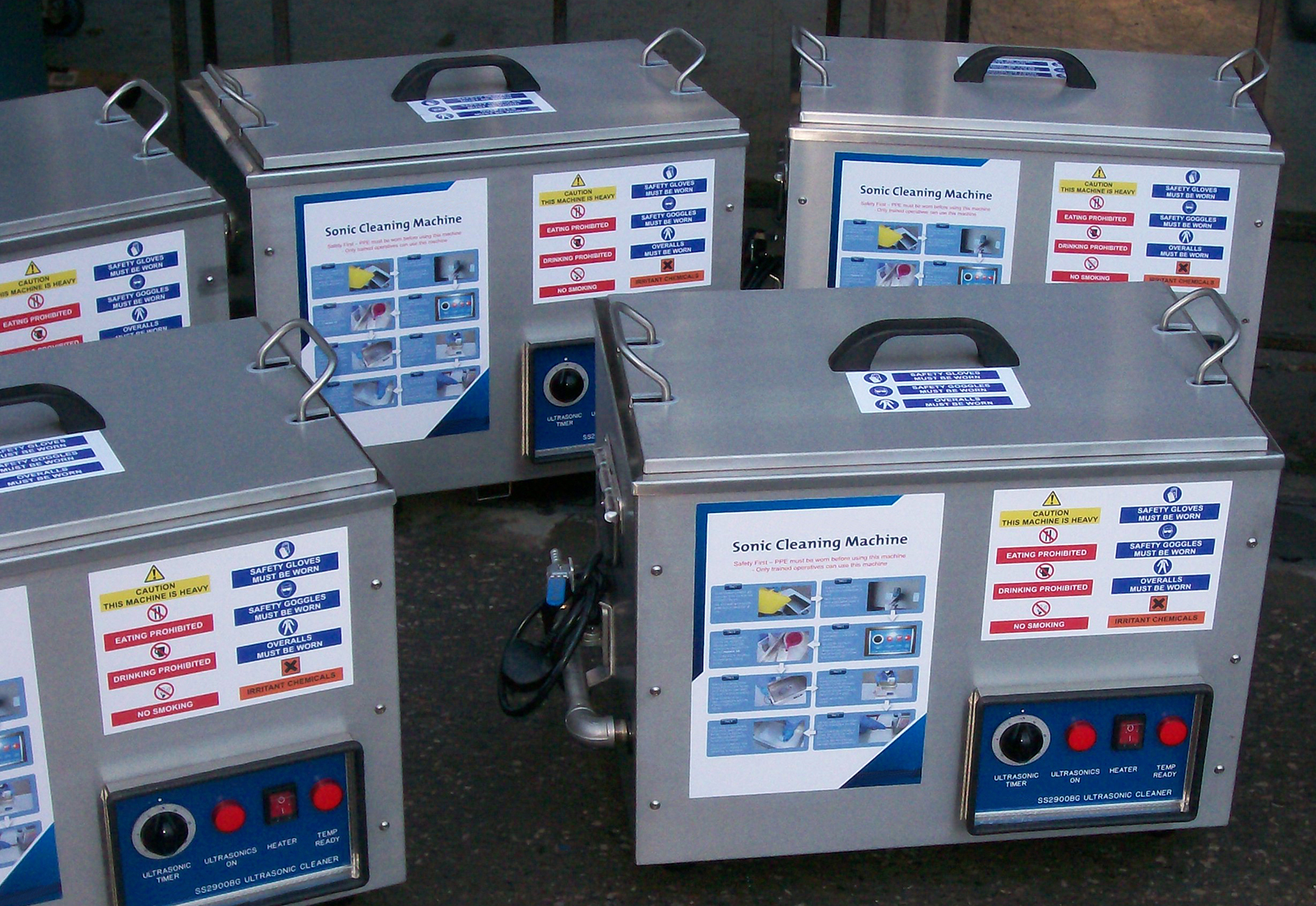 Ultrasonic units serviced and ready for return to the customer
Darren Pyke, Managing Director at Hilsonic, commented,
"We are delighted to be awarded this service contract again. Our customer's satisfaction with Hilsonic, reflected in our ongoing contract with them, is testament to the team here and to the quality of our products."
The benefits of ultrasonic cleaning for the domestic energy suppliers apply across a whole range of sectors, for parts including industrial heat exchangers, valves, manifolds, filters, pipework and turbine and drilling equipment. Compared to jet-washing – the traditional approach to cleaning and degreasing parts – ultrasonic cleaning is both more environmentally-friendly, with lower water usage, and is safer as there is less chance of operator misuse and no potential danger of splashback onto workers managing the cleaning process. A significant reduction in cleaning time, as well as thorough but gentle cleaning of parts, means cost savings on labour and parts, and reduced downtime.